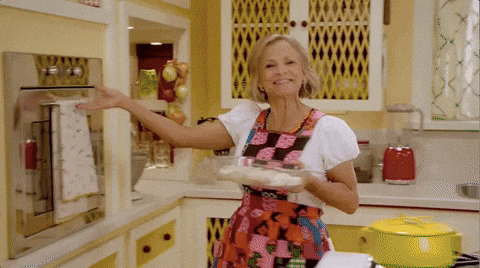 A bad hire can be detrimental to your productivity, flow and worst of all, budget. That's one of the reasons why hiring freelancers makes so much sense for growing a business. Hiring on a contract basis allows for flexibility for both parties. If you hire the right freelancer, you'll be able to work with them to define a role and responsibilities that best meet your needs.
With a freelancer, you're hiring someone who's already an expert in the area, so there's little training needed beyond your internal processes and tools. It also eliminates much of the overhead required for hiring a full-time employee with benefits. Of course, you want to hire a freelancer with a long-term, successful engagement in mind. But knowing that the engagement can be temporary lifts a weight that comes with hiring full-time.
When you do find the right freelancer to hire for your needs, you may never want them to go. We hear stories every day of how Peeps have become indispensable to their clients, which is music to our ears. To help you find that perfect hire and avoid bad hires, we put together these seven tips.
1. Write a descriptive job brief
You might not know the exact role you need to hire for. Or you may think you need one role when yu really need another. That's totally fine. When we say write a descriptive job brief, we mean focus on your goals and company. Explain in clear, concise detail (no need to make it a diatribe) what you seek to accomplish and why. Include your mission, values, and what you typically look for in a hire. This will attract the type of person you want to hire. It will also give the freelancer a solid idea of what you need and if their skills are a fit.
2. Do a deep dive into their work
The first thing you probably do when making a new hire is to look at a candidate's work. Simply scanning it won't be enough. Ask for at least three samples, but aim for five or more. Take time to really review it and make notes on what you like and what you don't.
Most importantly, ask a lot of questions about their process. Ask what about a particular project was their idea and what was their client's. Ask about the job briefs they've worked from in the past. This will give you insight into how much creativity the freelancer exercises. It will also give you an idea of what they're like to work with – how collaborative they are.
Your ideal answers will depend on what you're looking for. Do you want an autonomous freelancer who will manage a project from idea through execution? Or do you want to be a part of the decision-making process? The goal is to understand if they're comfortable with your process, or if you can come up with a new one together.
3. Ask for referrals
It's not uncommon for someone to list a project on their resume that they only played a small role in. Ask for references and referrals to get a better understanding of the role they played in the projects that impressed you. Referrals also shed light on how easy a person is to work with – if clients had a positive experience in the past. If a freelancer failed to meet deadlines, flaked or produced low-quality work, then they're going to have a hard time gathering referrals and recommendations. On the flip side, if clients have been happy in the past, hey should have plenty!
4. Get on the phone or video
No matter how you'll be communicating with your freelancer, have at least one call with them before offering them the job. The call will give you insight into their communication style. This is a chance to answer any questions they have about you and your company. You'll be able to hear how excited or not excited the freelancer is about working with you. Pay attention to the questions they ask you, they'll be a good indicator of where their priorities lie and why they're taking a job.
Take a little bit of time to try to get to know them and their personality on the call. Even if you're not working super closely with them, they will be a representative of your brand – so you'll want to make sure they're a culture fit. More importantly, make sure their vision for the project and understanding of your mission aligns with yours.
5. Communicate as you will during the job
In addition to a call, communicate back and forth on your collaborative platform of choice. If you email a lot, ensure that the freelancer is responsive and writes well. Same with IM, Slack, Skype, etc. Of course, they might not be familiar with the platform and need to adjust. But they're willingness to try is a good indicator of their flexibility and how quickly they adapt.
On the flip side, if they have a process or tools that work, be open to adopting their system. The important part is to ensure that you'll be able to compromise on something that works for both of you. This will help avoid future miscommunications and misunderstandings.
6. Beware of culture bias
Although you're looking for someone who's a culture fit with your company, try to avoid hiring strictly for culture. Just because you're friends or could be friends with someone, doesn't make them the best fit for the role. A great hire is someone who has a balance of the skills and characteristics you're looking for. Having to let your friend go after a month because they're skills aren't a match is an avoidable situation. If you meet someone who you want to work with but don't have the need for their skills, hold onto their resume for future opportunities.
7. Beware of the excitement hire
The inverse of the culture bias is meeting someone who is a total rockstar and hiring them even though you don't have a need for their skills. Much like the culture bias, this will lead to having to end an engagement although they've done nothing wrong. If someone's skillset excites you, start a dialogue and see how they can help you with your current needs. If they can't help you know, then stay in touch for the future. It never hurts to know talented people as your business grows.
Looking for a freelancer?
Check out freelance on WONO! Their profiles and feature portfolios with sample work, referrals and references, and bios that give a peek into their personality. Find a freelancer for your needs by posting a job listing.